Loving these street style looks on Victoria Beckham. Boyfriend jeans stilettos, boots t-shirt, blazer and a turtleneck sweater, all would be perfect in Fall/Winter.
The English designer, Victoria Beckham, tested the waters in a simple top and low key, vintage jeans. Casual, chic & comfortable. You can't go wrong.
The fashion designer brought the dated trend into the new decade and is setting a trend like no other. Fashionable, stylish, chic & effortless.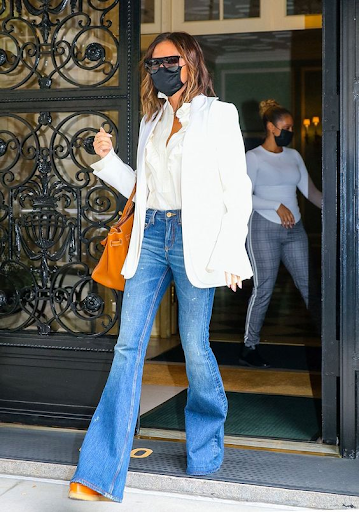 Wearing a navy turtleneck sweater, boyfriend jeans, and ankle boots. Sets a mood of stylish sophistication & makes a statement of just pure class.
Looking for more fashion content? Check us out on our website! Click Here
P.S. You can look and feel amazing in what you wear, and I can assist! Email me at antonella@dresskodes.com so that I can build your perfect wardrobe.
Leave a comment