TALLIA ORANGE - MENS THRIVING FLORAL DRESS SHIRT - MULTI
Clothing with a less serious attitude
HOOKER'S GREEN is named after botanical illustrator William Hooker, the official artist of Horticultural Society of London, who primarily painted fruit on the bough, like the apple pictured here from his 1818 book Pomona Londinensis. His green, which he invented to suit the particular shade he needed, is a combination of Prussian blue and gamboge, a deep yellow shade, and continues to be favored by watercolorists.
Tallia Orange, first established in 1893, is a menswear line owned and operated by Peerless Clothing International consisting of high fashion tailored clothing with "a less serious attitude". Known in the menswear industry for their detail-oriented designs.
Tallia Orange is a collection built on the basis of expressing individuality. It's a fresh concept in tailored clothing that encourages the consumer to express his own style through an exciting and unique array of fabrics, designs and colors.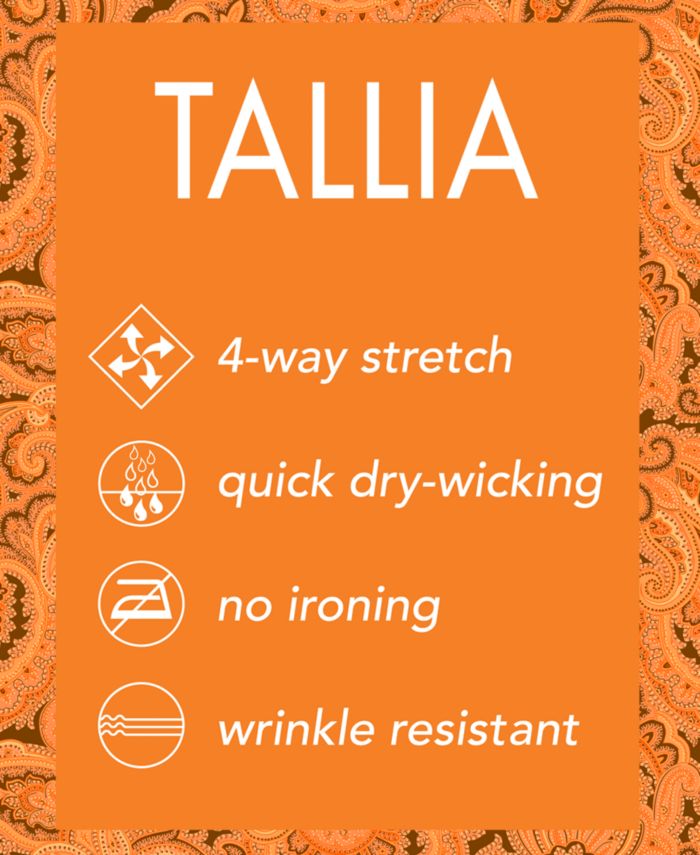 Slim Fit
Spread collar
Adjustable button cuffs
100% cotton
Machine washable